ROBERT PARKER'S WINE ADVOCATE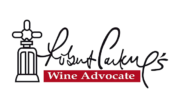 Note : 91-93
The full-bodied 2016 Cotes du Rhone Villages Seguret Family Reserve Grenache is another outstanding wine from Mourchon. Although probably higher in alcohol than the 2015, it doesn't show the heat at all, instead delivering big black cherry and plum flavors, ample weight and a long, firm finish. It should be uncommonly long-lived for a Grenache-based Côtes du Rhône Villages wine.
2015
JANCIS ROBINSON

Note : 16,5/20
Tank sample. 100% Grenache, 60 year-old vines. 10 months in barrique. Tasted blind. Dark purplish crimson. Almost overipe and with some gas but quite a bit of charm. Not that many tannins but lots of ripe fruit that seems to come from the fruit itself. Tastes like old-vine concentration. 15% Drink 2018-2024
---
LE POINT

Note : 17/20
---
ROBERT PARKER'S WINE ADVOCATE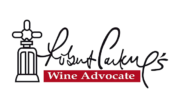 Note : 91
Made from the estate's oldest vines, the full-bodied 2015 Cotes du Rhone Villages Seguret Family Reserve Grenache features super ripe black cherries that flood the palate with supple tannins and refreshing acidity. It might lack a little complexity at the moment, but you can enjoy it now for the bright fruit or give it a couple of years in bottle to allow for some development.
---
WINE SPECTATOR

Note : 92
Delightfully ripe, with a big ball of cassis, plum sauce and steeped raspberry fruit melded together, inlaid with anise and graphite notes and driving through a rich yet detailed finish. Rock-solid and should age nicely. Grenache. Best from 2018 through 2022. 400 cases made. – JM
2014
ROBERT PARKER'S WINE ADVOCATE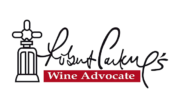 Note : 92
There's less than 100 cases of the 2014 Côtes du Rhône Villages Séguret Family Reserve Grenache (100% Grenache from the oldest vines on the estate), which sports a ruby/purple-tinged color as well as sexy, sweet bouquet of kirsch liqueur, black raspberries, roasted Provençal herbs, pepper and lavender. Broad, beautifully concentrated, especially for a 2014, with sweet tannin, terrific purity and a great finish, it's a terrific example of what a top-notch estate can do in a difficult vintage. It's well worth seeking out and will drink well through 2024.
---
WINE SPECTATOR

Note : 90
Features a solid core of plum, anise and black currant, liberally inlaid with sweet tobacco and bramble notes, all carried by a well-integrated chalky spine. Solid for the vintage. Best from 2017 through 2020. 500 cases made.
---
JANCIS ROBINSON

Note : 16,5/20
60-year-old vines on steep grey sandstone at just 15 hl/ha. Maceration in open demi-muids (600 l) for 25 days, then aged for about 10 months in demi-muids and oak barrels. Crimson but paler than the Family Reserve Syrah 2014. Very sweet and meaty on the nose. Lots of sweetness and spice with nicely managed tannins. Very well done. Not the intensity of a top Châteauneuf but all the charm. Already approachable.
2012
JANCIS ROBINSON

Note : 16/20
Blackish ruby. Pale rim. Not much nose but very rich and almost treacley on the palate. Full on! I have tasted many a 2012 Châteauneuf that was not as satisfying as this. I'm a bit disappointed by the lack of perfume but on the palate it certainly delivers and the tannins are nor horribly dry (a common problem). Impressively suave texture.
2010
JEB DUNNUCK

Note : 92+
Dense and backwards, with a slightly unevolved feel, the 2010 Domaine de Mourchon Côtes du Rhône Villages Séguret Family Reserve, 65% Grenache and 35% Syrah aged mostly in tank, is a fresh, elegantly styled Séguret that possesses stunning purity of fruit, as well as complex aromas of black cherry, new leather, crushed flower, pepper, and lavender. It is a medium to full-bodied Séguret that has fresh acidity, a focused, clean texture, excellent concentration, and enough structure to warrant short to mid-term cellaring; it will drink well for upwards of a decade. This opens up beautifully over the evening, so if drinking anytime soon, decant.
2009
WINE SPECTATOR

Note : 92
Bold, ripe and unctuous, with layers of fleshy raspberry, plum confiture and crushed blackberry fruit all melded together, followed by lively toasted spice and ganache notes. This has heft, but is silky along the edges and racy through the finish. Grenache. Drink now through 2017. 400 cases made.
---
JEB DUNNUCK

Note : 93
A blend of 100% very old vine Grenache that's aged in a combination of demi-muid and barrel, the 2009 Domaine de Mourchon Reserve Grenache shows a deep red/purple color to go with gorgeously complex aromas of black currant, raspberry ganache, spice box, dried licorice, violets, lavender, and meat juice. Certainly a big wine, this stays remarkably fresh and focused, delivering a seamless, elegant texture, brilliant richness through the mid-palate, and a heady, long, and completely dry finish. Superb, this can be consumed now, or cellared for 5-8 years.
---
JANCIS ROBINSON

Note : 16,5/20
Old Grenache vines in a special plot at 350m altitude. Phew! Liqueur nose. This is Chateauneuf liqueur. Sweet and spicy yet every attempt has clearly been made to keep it as smooth as possible. This is beautifully made, but I just can't quite see how I would fit it into a meal. Too sweet and strong for most main courses. With some very powerful blue cheese instead of port..? Another wine that tastes almost more California than French… Difficult to score. Surely the product of an exceptionally ripe vintage?
2008
WINE SPECTATOR

Note : 91
Ripe and fleshy, especially for the vintage, with dark bittersweet ganache, fig, pepper, tobacco and cassis notes that pump through the rich, muscular finish. Drink now through 2012. 200 cases made.
---
JEB DUNNUCK

Note : 93
A serious wine that competes with anything coming out of the southern Rhône , the 2008 Domaine de Mourchon Côtes du Rhône Villages Séguret Family Reserve Grenache is loaded with black cherry fruit, peppered steak, garrigue, spice box and floral aromatics. Over the evening, this fleshes out beautifully, showing fantastic complexity paired with edgy, fresh fruit. The wine is medium to full bodied with a gorgeously smooth, silky texture, perfect balance, fresh acidity, and a clean, focused finish. I love the blend of solid underlying structure paired with fresh, yet ripe fruit. Drink this beauty over the next 10 to 12 years.
2007
WINE SPECTATOR

Note : 91
Very enticing, with blueberry, fig and boysenberry fruit laced with spice, fruitcake and melted licorice notes. The long, perfume- and graphite-filled finish is nicely rounded and plenty deep. Grenache. Drink now through 2011. 200 cases made.
2006
JANCIS ROBINSON

Note : 17,5/20
Quite a monster at 15.5% and one of those (many) southern Rhone wines made well outside the boundaries of Châteauneuf-du-Pape that you would like to put up against a Châteauneuf. Round and with such sweet, intense fruit that the charge of ripe tannins is well covered. Could well be one of those wines that will drink well throughout its life although the production is very small so few will have that pleasure.